We are pleased to announce that the highly-followed Competition " Sing Alive 2021", which began on September 27, 2021, has come to an abrupt halt. The competition received thousands of votes during the voting stage. We want to thank everyone who took part in our contest.
Sing Alive Winners
Aina Grace Bukola, the Sing alive 2021 online music competition winner, deserves a special thank you. Her video received more votes, the highest number of entries, and she was crowned the winner. Onuh Gloria was second and Oluwafunmilola Ajayi third.
1. Aina Grace Bukola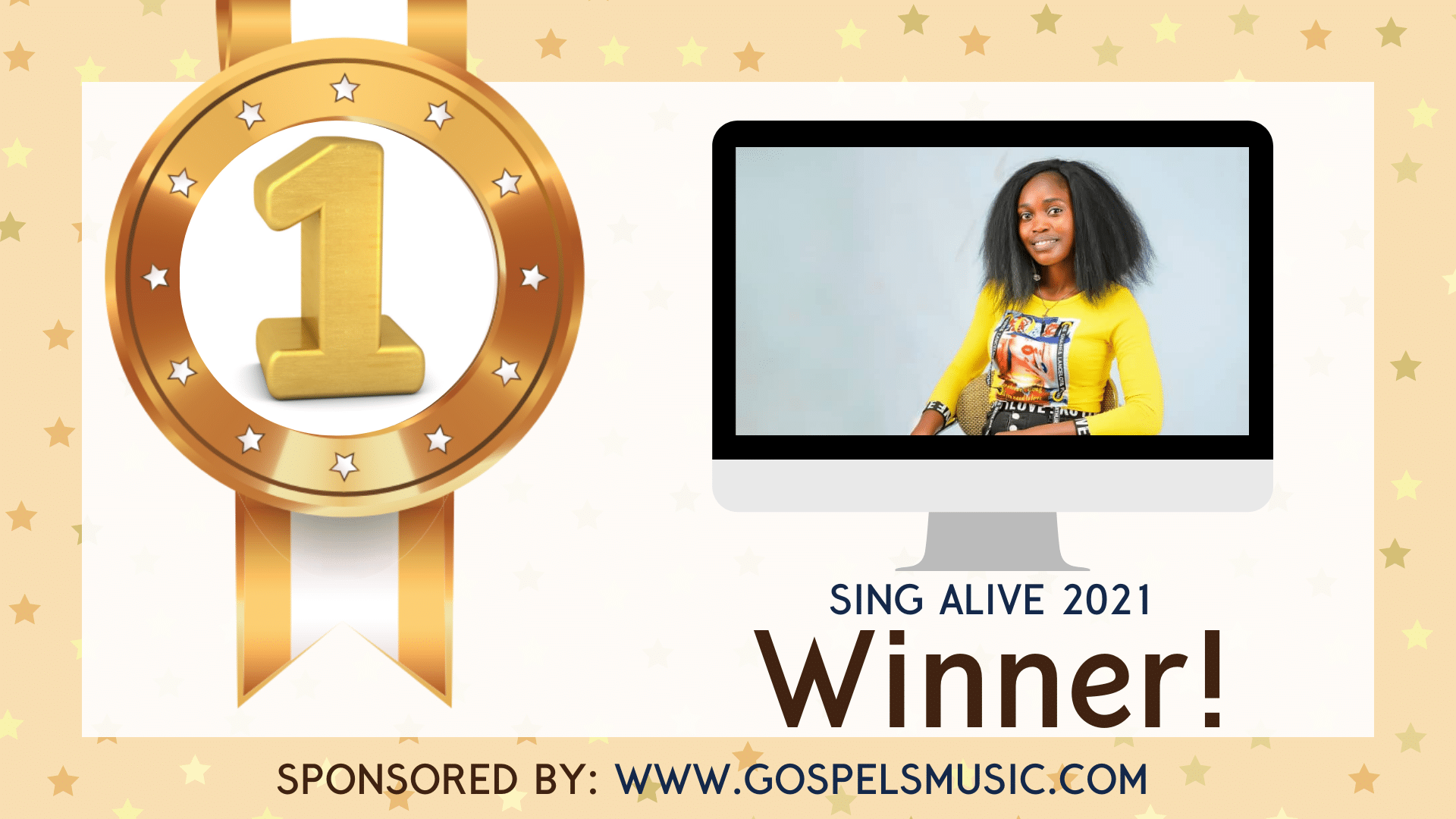 Aina Grace Bukola, the winner of the Sing Alive Online Music Competition, is 23 years old. However, singing has been her passion since the tender age of six. She says this competition has given her a great platform to showcase her musical talent.
2. Onuh Gloria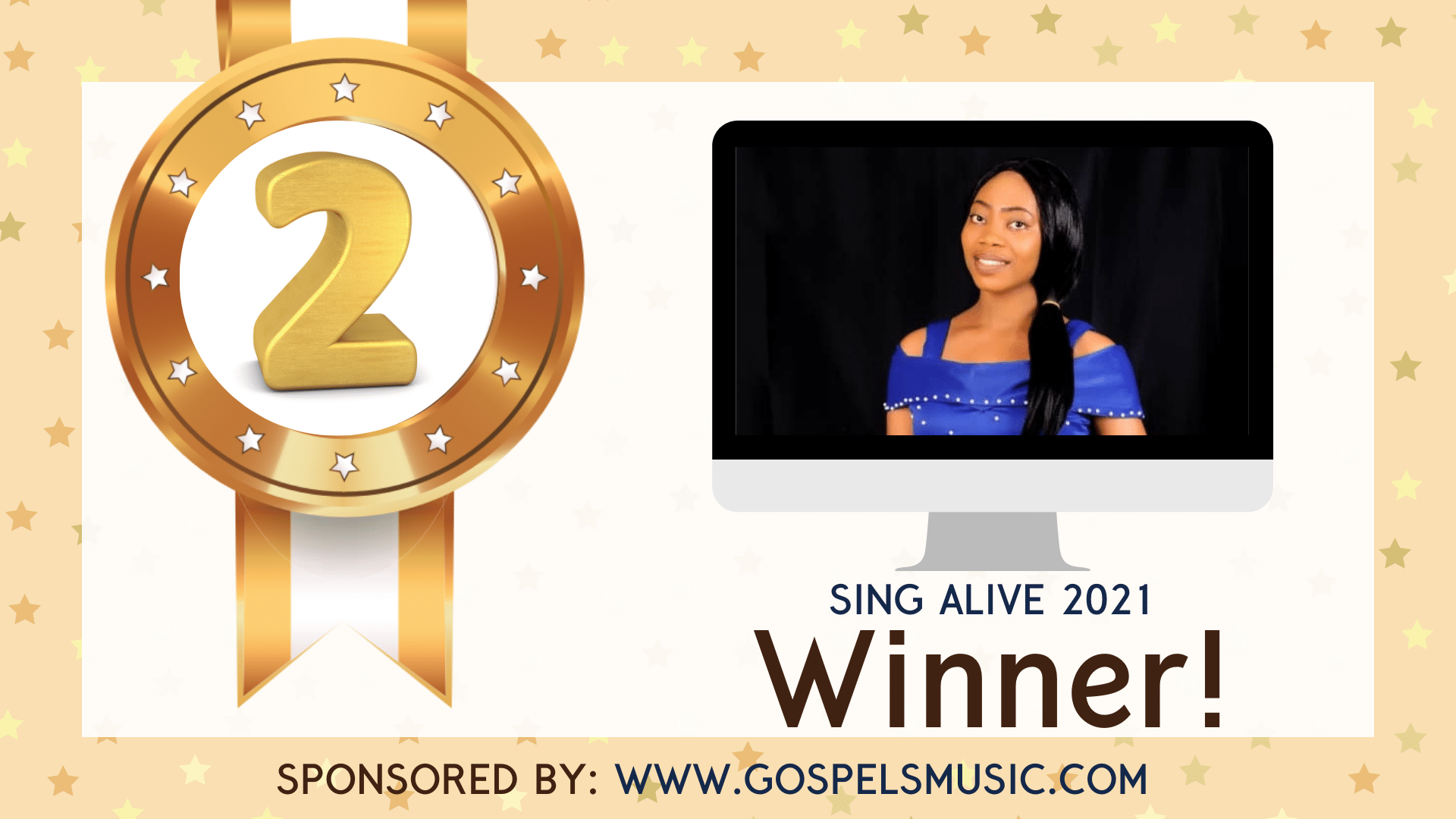 Gloria, the first runner-up of the competition, known as Gloray, hails from Kogi State, Nigeria. She comes from a family of seven and also has a twin. She is an optimistic person, and singing is one of her passion.
3. Oluwafunmilola Ajayi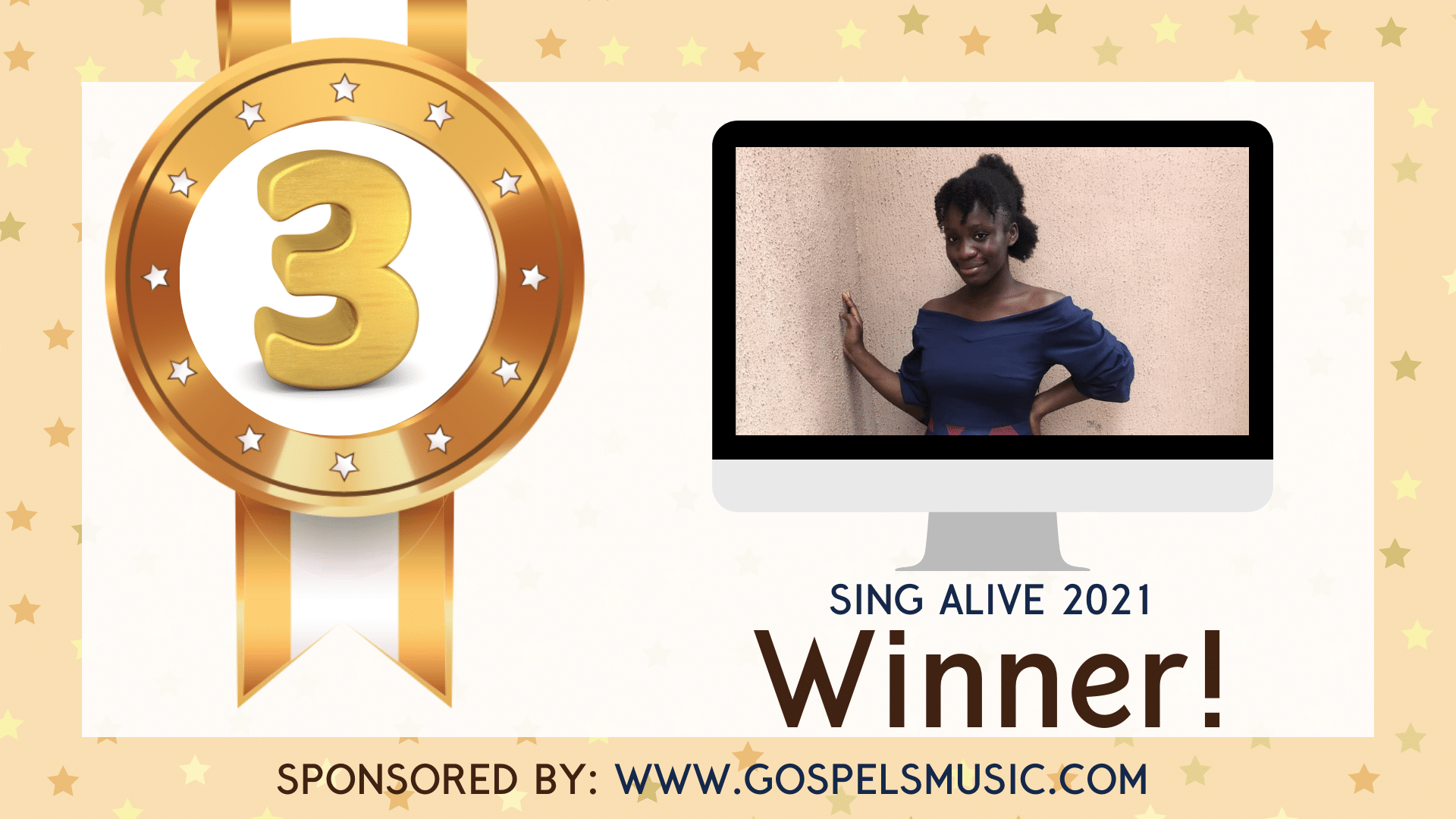 Oluwafunmilola Ajayi, the second runner-up of the competition, is a student. One thing she loves to do most is singing. Her other hobbies are reading, spending time with family, and engaging in sporting activities.
Other Sing Alive Winners According To Their Positions
4. OMOTOYE AYOPLUWA
5. JOYCE AKINOLA
6. PRECIOUS CHIGOZIE
7. GODWIN UNUDIA
8. AKINREMI DANIEL
9. MICHAEL HELEN
10. SOW
Please help us do More by Donating to GospelsMusic.uk to do more in the upcoming competition; we aim to promote has many young Gospel Artists around the world; the competition is not limited to virtual nor Nigeria only; we are spanning to the world at large, so help us grow. And by the grace of God, our December Sing Alive Contest will be out soon. Help us do more. Donate Now