A powerful track called "Fix My Eyes" by the gospel group KING and COUNTRY and previously called Joel & Luke and Austoville is a Christian pop duo made up of Australian twins Joel Luke Smallbone and Joel. Luke Smallbone.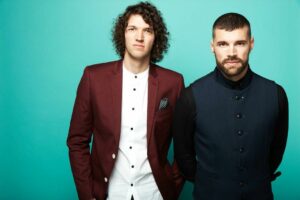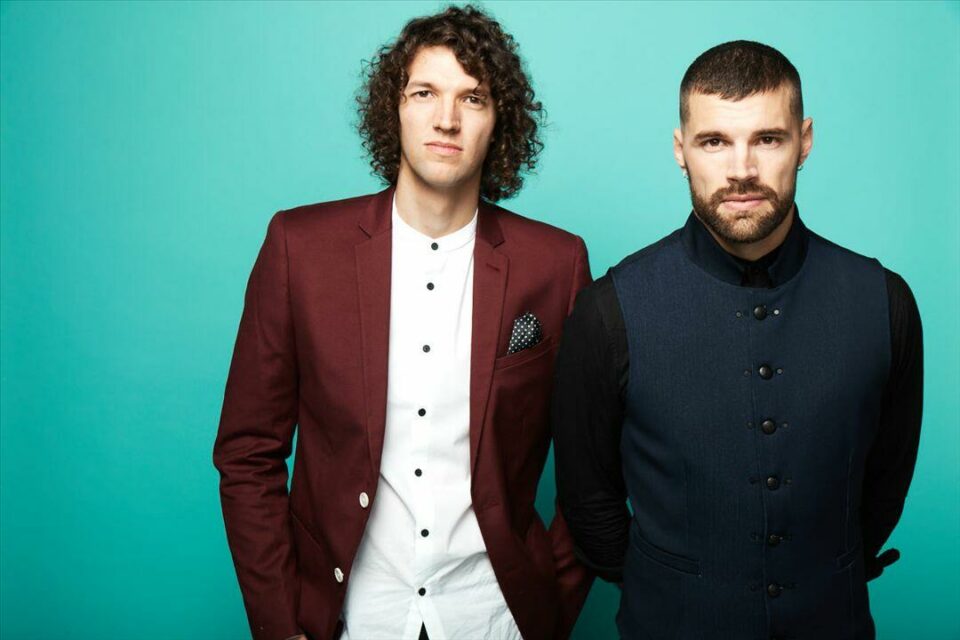 After failing in the fourth grade, the brothers provided background vocals and other parts for their younger sister Rebecca St. James and other bands at shows across America. In the year following Luke completed his high school graduation, The brothers decided to investigate creating the band. In 2007, they began to perform as their group. They started as "Joel & Luke," which was later changed into "Austoville," before settling on their current band name. 6
in 2008 "Joel & Luke" released a six-song album titled A Tale of Two Towns. Three of the songs ("Missing," "Sane," and "Love's to Blame") were released on Crave with distinct melodies and lyrics. The three other songs included "Broken Lullabies," "Believe Me Now," as well as "Something's Gotta Give." Love's to Blame was co-written by St. James.
They signed in 2009 with Warner Music Group with Ben Glover as their producer. The band switched their band name to "For King & Country" following the British Battle cry. Luke explained, "We wanted a band name with more significance. While we were making our debut album, Joel thought to make a song called All The King's Men, similar to that of the Humpty Dumpty nursery rhyme. The producer heard the conversation and then sat in his chair, and asked"What do you think of the name For King & Country?' We felt a feeling of divine intervention at that moment. "For King and Country" was the war call of English soldiers who were willing to sacrifice their lives for their King and their Country. It has now become our duty to put our lives on the line for our King and Country." So Fix My Eyes By for the KING and Country be a blessing when you enjoy the video.
Lyrics to Fix My Eyes By For KING and COUNTRY
Hit rewind, click delete
Stand face to face with the younger me
All of the mistakes
All of the heartbreak
Here's what I'd do differently, I'd
Love like I'm not scared
Give when it's not fair
Live life for another
Take time for a brother
Fight for the weak ones
Speak out for freedom
Find faith in the battle
Stand tall but above it all
Fix my eyes on You
On You
I learned the lines and talked the talk
(Everybody knows it, everybody knows it)
But the road less traveled is hard to walk
(Everybody knows it, everybody knows)
It takes a soldier
Who knows his orders
To walk the walk I'm supposed to walk, and
Love like I'm not scared
Give when it's not fair
Live life for another
Take time for a brother
Fight for the weak ones
Speak out for freedom
Find faith in the battle
Stand tall but above it all
Fix my eyes on You
On You
The things of earth are dimming
In the light of Your glory and grace
I'll set my sights upon Heaven
I'm fixing my eyes on You, on You
I'm fixing my eyes on You, on You
I'm fixing my eyes
Love like I'm not scared
Give when it's not fair
Live life for another
Take time for a brother
Fight for the weak ones
Speak out for freedom
Find faith in the battle
Stand tall but above it all
Fix my eyes on You
On You
I'll fix my eyes on you
(On you)
I'll fix my eyes on you
(On you)