"When I think about the lord" is played by the Hillsong Worship group and was ministered by Shane & Shane. James Huey initially wrote the song.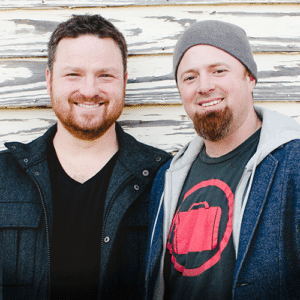 Shane & Shane is a contemporary Texas-based worship music group known for its acoustic worship and praise music. The group comprises members Shane Barnard (vocals, acoustic guitar) and Shane Everett (vocals). They are frequently joined by their manager and drummer, Joey Parish.
The group began with Barnard doing solo shows. After that, however, Everett started to play a more significant part in his performance. After 2002, the group released its debut album, Psalms, under "Shane & Shane." The duo released more albums throughout the years, such as The Carryaway (2003), Upstairs (2004) as well as Clean (2004). The pair was on hiatus for one year after releasing An Evening with Shane and Shane, a live DVD and CD. After the break, they released five albums over the following six years, including the album The One You Really Need (2011) that was charted at No. 53 in the Billboard 200, making it their top-charting album. The One You Have was also the first album that was released by the Fair Trade record label.
In 2014, after the success of a Kickstarter fundraising campaign, Shane & Shane launched the project "The Worship Initiative," a paid-for membership website that includes tutorial videos and chord charts for popular worship songs. In their project, they've released several albums, which include two albums for Christmas. The subsequent studio albums, The Worship Initiative and Psalms II, are also part of the project.
Lyrics to When i think about the lord by Shane & Shane
When I think about the Lord
How He saved, how He raised me
How He filled me with the Holy Ghost
He healed me to the uttermost
When I think about the Lord
How He picked me up
Turned me around
How He set my feet
On solid ground
That makes me want to shout
Hallelujah, thank You, Jesus
Lord, You're worthy
Of all the glory, and all the honor
And all the praise
Oh, makes me want to shout
Hallelujah, thank You, Jesus
Lord, You're worthy
Of all the glory, and all the honor
And all the praise
When I think about You lord
How He saved me, how He raised me
How He filled me with the Holy Ghost
How He healed me to the uttermost
When I think about the Lord
How He picked me up
Turned me around
How He set my feet
On solid ground
It makes me want to shout
Hallelujah, thank You, Jesus
Lord, You're worthy
Of all the glory, and all the honor
All the praise
Makes me want to shout
Hallelujah, thank You, Jesus
Lord, You're worthy
Of all the glory, and all the honor
And all the praise
Hallelujah, thank You, Jesus
Lord, You're worthy
Of all the glory, and all the honor
And all the praise
Hallelujah, thank You, Jesus
Lord, You're worthy
Of all the glory, and all the honor
And all the praise
And all the praise
And all the praise