Crowder Come As You Are is a new track that the American Contemporary Christian music singer, songwriter, multi-instrumentalist, and author has released.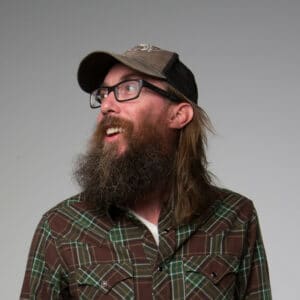 David Wallace Crowder, most well-known for his stage name Crowder. Crowder was the lead singer for David Crowder Band, the Band that started in 1996. It disbanded in 2012 when Crowder began his solo career with sixstepsrecords, which was an imprint owned by Sparrow Records. When the group was together, the band released sixteen singles over six studio albums, two live albums, four EPs, and an album compilation.
Crowder released his first solo album on May 27 in 2014. The album was titled Neon Steeple. The album's lead track, "I Am," first released on November 25, 2013, was charted at No. 3 on the Billboard Christian Songs chart. In addition, Crowder Come as You Are received the Grammy award in 2015 for the Best Contemporary Contemporary Gospel Music Performance or Song. The album was initially slated for release on February 18, 2014, but was pushed back due to "unavoidable circumstances. Crowder began his nationwide Neon Steeple tour on September 30, 2014.
The second album of his solo career, American Prodigal, was released on September 23, 2016. The first single, "Run Devil Run," was released on June 18, 2016. "Forgiven" was released as the second single on March 17, 2017.
On September 19 September 19, 2018, Crowder announced the release of his third solo album. He also released his initial two songs, "Red Letters" and "Wildfire." The album I Know the Sound of a Ghost was released on November 9, 2018.
Lyrics to Crowder Come As You Are Lyrics + Music
Come out of sadness
From wherever you've been
Come broken hearted
Let rescue begin
Come find your mercy
Oh sinner come kneel
Earth has no sorrow
That heaven can't heal
Earth has no sorrow
That heaven can't heal
So lay down your burdens
Lay down your shame
All who are broken
Lift up your face
Oh wanderer come home
You're not too far
So lay down your hurt
Lay down your heart
Come as you are
There's hope for the hopeless
And all those who've strayed
Come sit at the table
Come taste the grace
There's rest for the weary
Rest that endures
Earth has no sorrow
That heaven can't cure
So lay down your burdens
Lay down your shame
All who are broken
Lift up your face
Oh wanderer come home
You're not too far
So lay down your hurt
Lay down your heart
Come as you are
Come as you are
Fall in his arms
Come as you are
There's joy for the morning
Oh sinner be still
Earth has no sorrow
That heaven can't heal
Earth has no sorrow
That heaven can't heal
So lay down your burdens
Lay down your shame
All who are broken
Lift up your face
Oh wanderer come home
You're not too far
So lay down your hurt
Lay down your heart
Come as you are
Come as you are
Come as you are